The Tommie Haglund Festival
ORQUESTRA FILARMÓNICA DE BOGOTÁ
The Orquesta Filarmónica de Bogotá, comes the way from Bogotá, Colombia, to Sweden in April. The Orchestra is considered one of t South Americas top orchestras and the Swedish conductor Joachim Gustafsson is their chief conductor since 2021.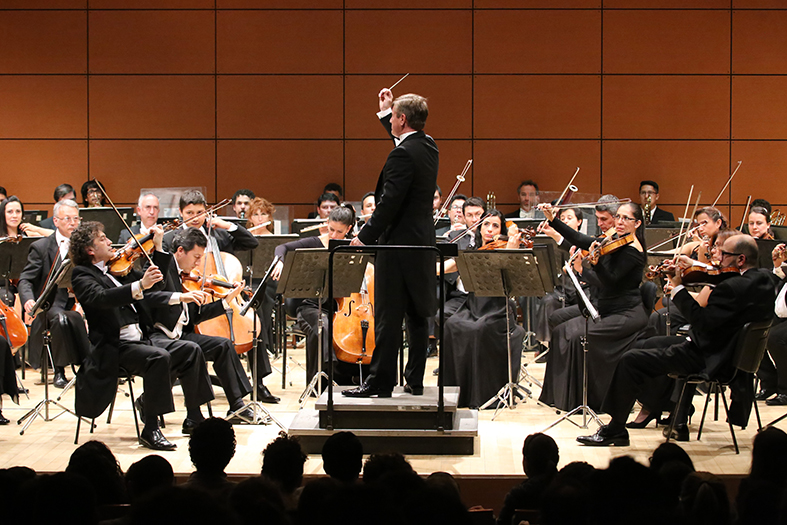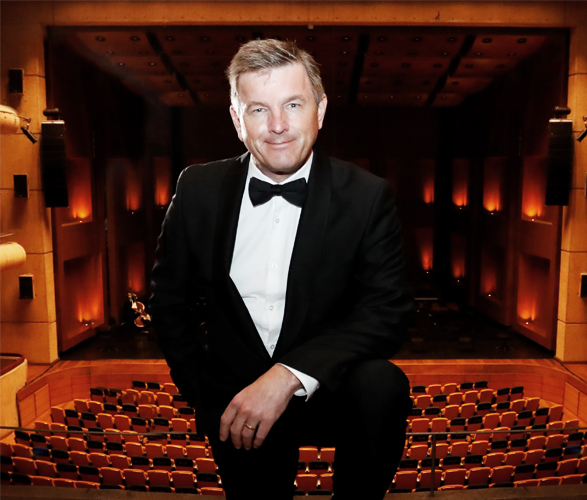 JOACHIM GUSTAFSSON
As one of Sweden's most versatile conductors Joachim is frequently in demand by both Swedish, Danish and other international orchestras. Since 2011 he has regularly visited Bogotá to conduct the Orquesta Filharmonica de Begotá and since 2021 he is the orchestra's chief conductor.
Joachim is a visiting professor at the Royal Danish Music Conservatoire and he is a member of the Board of the Danish National Opera. Joachim is one of the founders and the artistic director for the Tommie Haglund Festival which will take place in Halmstad, Tommie Haglund's hometown, the week-end d 22 – 24 April 2022.
ENSAMBLE ENTREVERA'O FRÅN COLOMBIA
In Orquesta Filarmonica de Bogota there are several smaller ensembles inspired by all sorts of different music. The Entrevera'o Ensambleis one of these. The group consists of nine musicians and they mainly play Colombian folk music. During the festival the ensemble will play "out on the town" at one of the festival's concerts.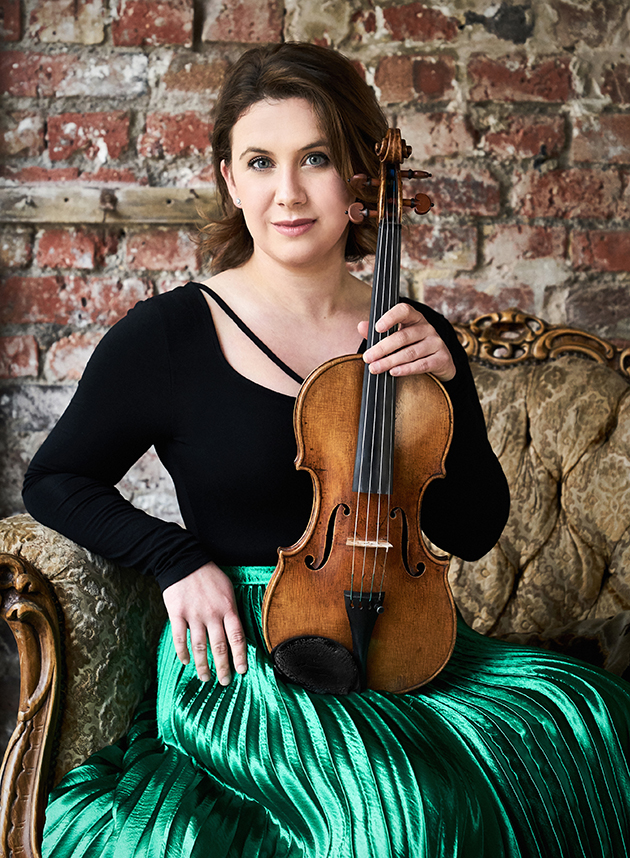 CHLOË HANSLIP
Chloë Hanslip (b. 1987) has already established herself as an artist of distinction on the international stage. Prodigiously talented, she made her BBC Proms debut at fourteen and her US concerto debut at fifteen and has performed at major venues in the UK (Royal Festival Hall, Wigmore Hall), Europe (Vienna Musikverein, Hamburg Laeiszhalle, Paris Louvre and Salle Gaveau, St Petersburg Hermitage) as well as Carnegie Hall, Metropolitan Arts Space in Tokyo and the Seoul Arts Centre. As a soloist Chloë Hanslip has performed with many of the most renown orchestras in the world. There are several recordings with Chloë Hanslip and the latest is of Beethoven's complete sonatas for violin and piano recorded at Rubicon Classics, this together with the pianist Danny Driver. Chloë Hanslip has a keen interest in contemporary music and has performed music by Philip Glass, John Corigliano, Peter Maxwell Davies amongst others. . It is a great honor and pleasure to welcome a violinist of this caliber to the festival.
EMMI CHRISTENSSON
Emmi Christensson
har stått på många stora scener med roller inom musikalgenren. She has starred in several iconic musicals such as Maria in West side story, Liesl in Sound of music and several productions as Cosette in "Les Misérables" in both Sweden and Norway. She also participated ss Christine, in The Phantom of the Opera, in around 500 performances both in London's West End and in Stockholm.
Emmie will participate in the concert Nordic Light at Najaden in Halmstad, April 24th and at the concert in Falkenberg, Falkhallen's Black box, April 28th.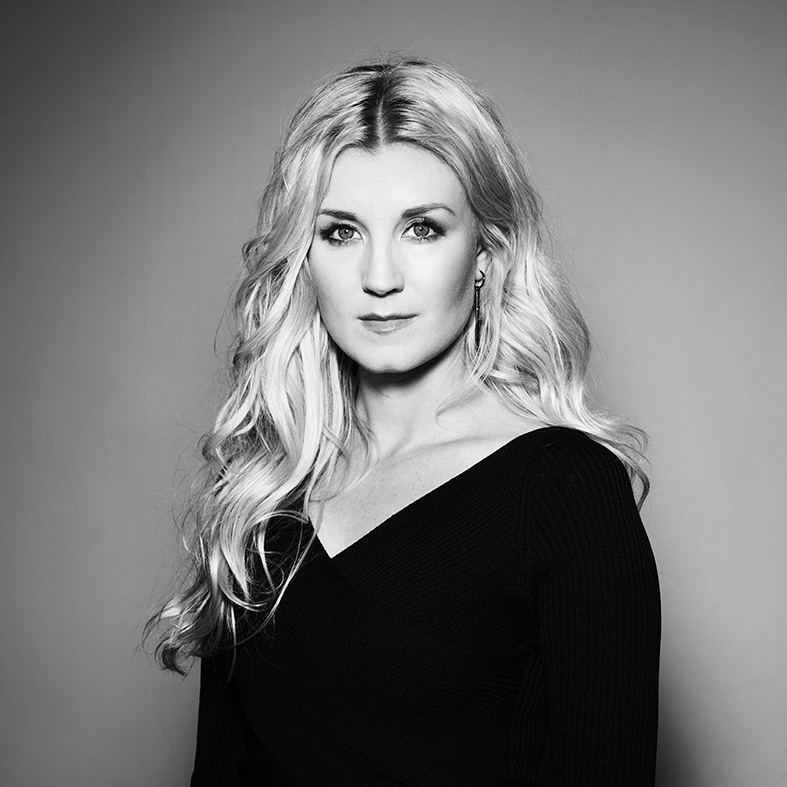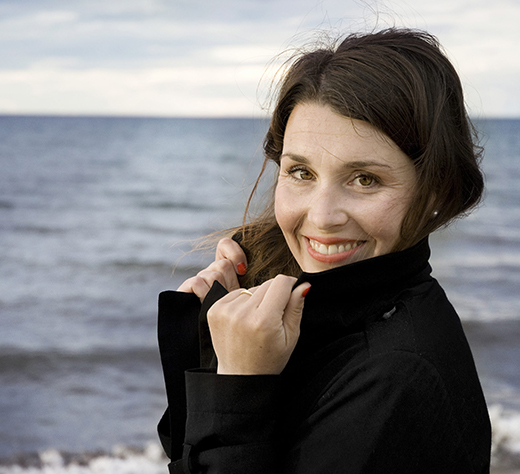 TERESIA BOKOR
Teresia Bokor has established herself as a highly appreciated and sought-after soprano with a striking beauty of tone, strong stage presence and impressive coloratura skills. Being of Swedish-Hungarian origin, she has a strong affinity towards the central European musical tradition, beside her passion for Italian opera.
Highlights of her stage carrier in recent years include Servilia in La clemenza di Tito at the Royal Danish Opera under Lars Ulrik Mortensen with stage director David McVicar, Gilda in Rigoletto at Norrlandsoperan under Rumon Gamba, Fiorilla in Il Turco in Italia at Läckö Slottsopera, Micaëla in Carmen with the Nordic Wind Ensemble, Christine in The Phantom of the Opera at Det Ny Teater in Copenhagen with stage director Arthur Masella, and the Queen of the night in The magic flute at the Folkoperan in Stockholm, a performance which rendered her the Soloist prize.
With her remarkable tessitura and musical accuracy, she is a strong interpreter of much contemporary music. he recently appeared as a soloist in The voice of a daughter with the Royal Stockholm Philharmonic Orchestra under Tobias Ringborg at Konserthuset in Stockholm, during Composer's weekend 2019 dedicated to Tommie Haglund.
MARCOS MADRIGAL
At the age of three Marcos started to study the piano and 2007 he graduated from University of Arts of Cuba (ISA) in Havana. He studied under the famous professor and pianist Teresita Junco.
He has performed as a soloist with orchestras in many famous concert halls around the world like Teatro Colón in Buenos Aires, Auditorium Parco della Musica in Rome, Queen Elizabeth Hall in London, National Concert Hall in Dublin.
He has also worked with Claudio Abbado, Leo Brouwer, Paul Mann, Enrique Diemecke and Lorenzo Ramos. Marcos has also collaborated in several projects with the Academy Award winner composer Nicola Piocani and other famous composers of the film – and theatre scene.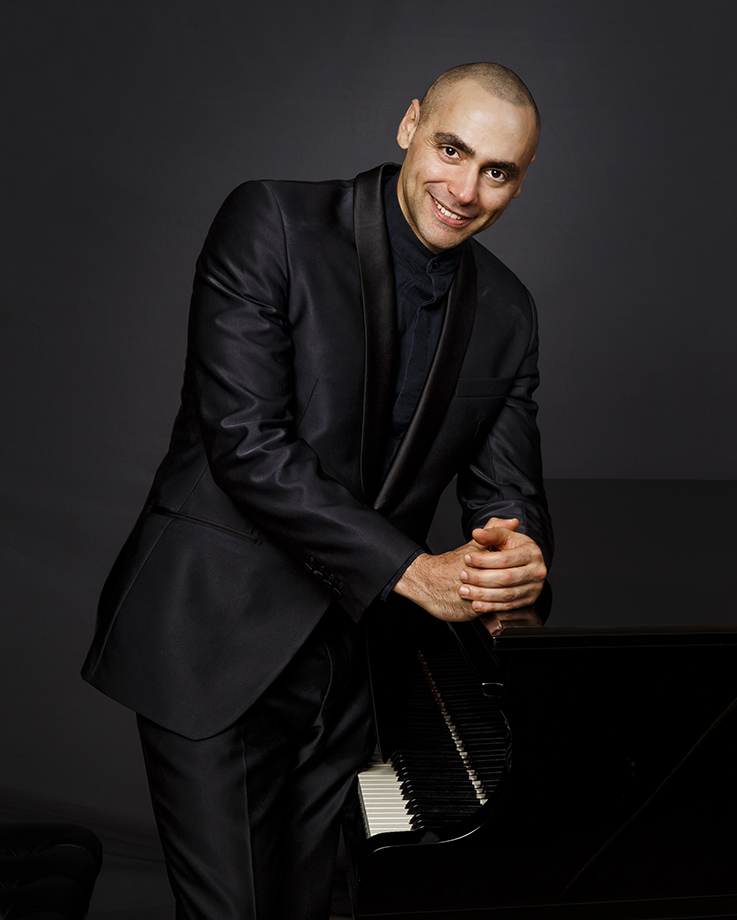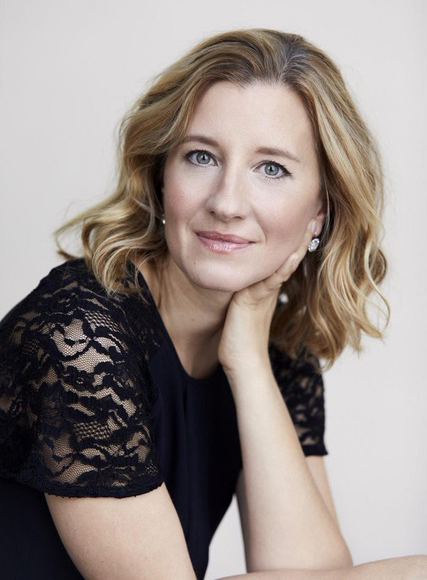 MALIN CHRISTENSSON
Malin grew up in Vessigebro, Halland and studied at the Royal College of Music in London. She sang the part of Papagena (The Magic Flute) at Theater an der Wien under Daniel Harding immediately after her exam. After that she has had an international career and sung Susanna (The Marriage of Figaro) in Aix-en-Provence, Santiago de Chile, Los Angeles Philharmonic under Gustavo Dudamel, Barbarina (Figaro) at The Salzburg Festival, Zerlina (Don Giovanni) at Houston Grand Opera Sophie (Werther) in Baden Baden, Marzelline (Fidelio) in Warsaw, Drusilla (The Coronation of Poppea) at the Drottningholm theatre, A Flower maiden(Parsifal)at The Royal Opera House, , Covent Garden and Miss Wordsworth (Albert Herring) at The Glyndebourne Festival Opera. …. … . .. …
Her Woodbird (Siegfried) is recorded live with The Hallé Orchestra and Mark Elder. Malin has also collaborated with Andris Nelsons in The C minor Mass by Mozart (CBSO), Mahler Symphony no 2 and Rheingold (at The Tanglewood Festival). She made a tour toghether with Thomas Dausgaard, to Stockholm, Copenhagen and New York, as soprano soloist in Missa Solemnis.
SERGEI SICHKOV
The pianist Sergei Sichkov was born in Moscow and gave his first performance at the age of 10. He studied with Zhukova at The Tchaikovsky Conservatoire in Moscow where he specialized at piano, accompaniment and chamber music. He has performed all around the world, in Russia, Ukraine, France, Greece, Spain, Colombia, Venezuela, Brazil and Cuba. He took a doctorate in 1998 at The Tchaikovsky Conservatoire. Since 1999 he has a position as professor and pianist at the music departments at the universities of Javeriana, El Bosque, Los Andes and Nacional de Colombia. Sergei Sichkov is also the pianist in The Colombian National Symphony Orchestra.
… …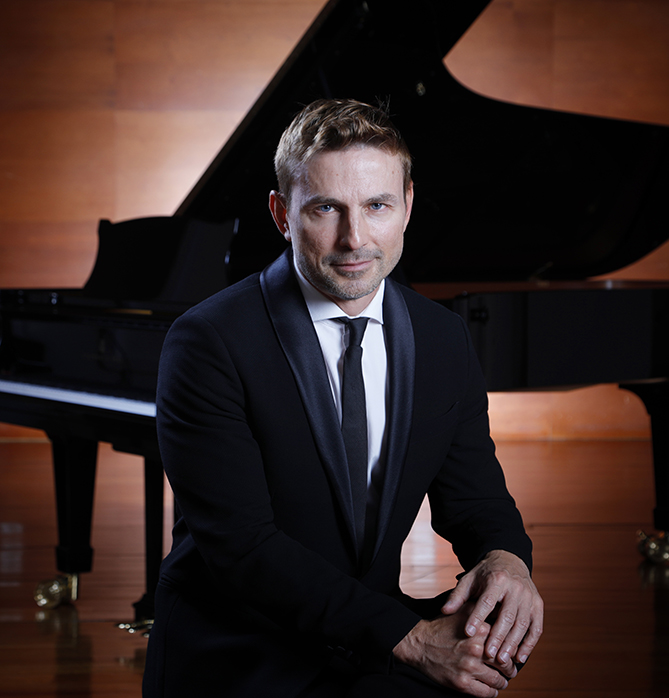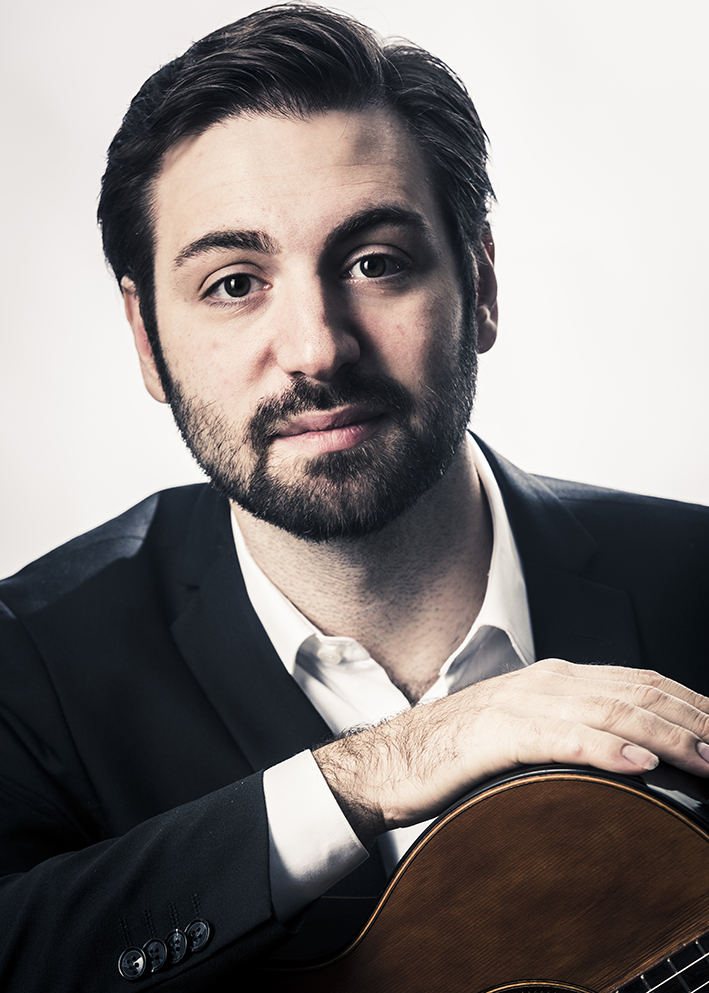 JACOB KELLERMANN
Jacob Kellermann has established himself as one of Scandinavia´s most visible and versatile guitarists, with a varied repertoire of concertos, solo works and chamber music
Regularly performing in major Swedish venues, he has appeared internationally in venues including Concertgebouw Amsterdam, Prinzregententheater and Gasteig Munich, Tokyo Bunka Kaikan, Seoul Art Center and Brucknerhaus Linz.
As a soloist, he has worked with orchestras such as London Philharmonic Orchestra (UK), Swedish Radio Symphony Orchestra, Gävle Symphony Orchestra (Sweden), Tallin Chamber Orchestra (Estonia), Querétaro Philharmonic Orchestra (Mexiko) and Incheon Philharmonic Orchestra (South Korea).
With an extensive repertoire that often features his own transcriptions, he constantly searches for new expressive possibilities for the guitar. Close collaborations with numerous composers including Sofia Gubaidulina, Toshio Hosokawa, Jose M. Sanchez-Verdu, Francisco Coll, Jesper Nordin, Lisa Streich and Benjamin Staern has resulted in numerous works and concertos written directly for him.
SANTIAGO CAÑÓN-VALENCIA
Santiago Cañón-Valencia has been praised as one of the most promising young cellists of his generation. He was born in Bogota in 1995 and made his orchestral debut as a soloist when he was six years old with the Orquesta Filarmónica de Bogotá.
He has won several prestigious music awards. And has appeared not only with all the major orchestras in his native Colombia but also internationally with orchestras such as the Mariinsky Orchestra with Valery Gergiev, Frankfurt Radio Orchestra with Christoph Eschenbach, Brussels Philharmonic with Stephane Deneve, St Petersburg Philharmonic with Nikolai Alexeev, Hungarian Radio Symphony Orchestra with Janos Kovacs, Moscow Soloists with Yuri Bashmet, Orpheus Chamber Orchestra and Antwerp Symphony with Muhai Tang, among others. The festival is very happy to present Santiago as a soloist in Tommie Haglund's cello concerto.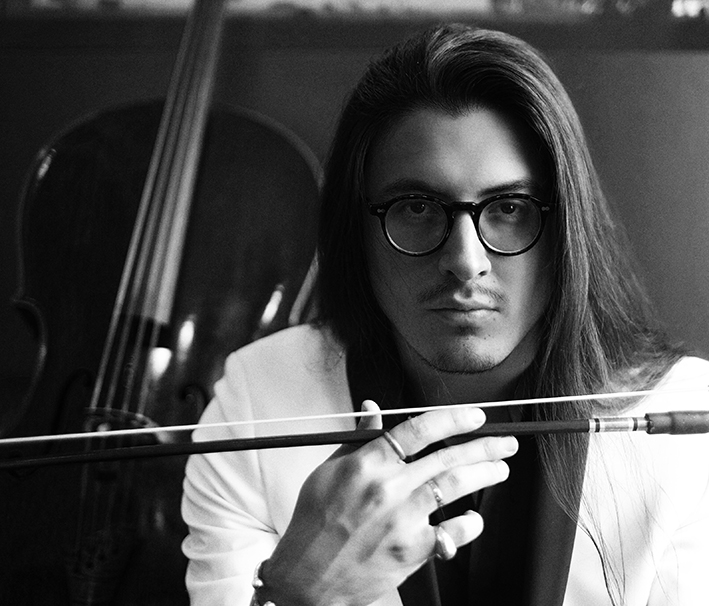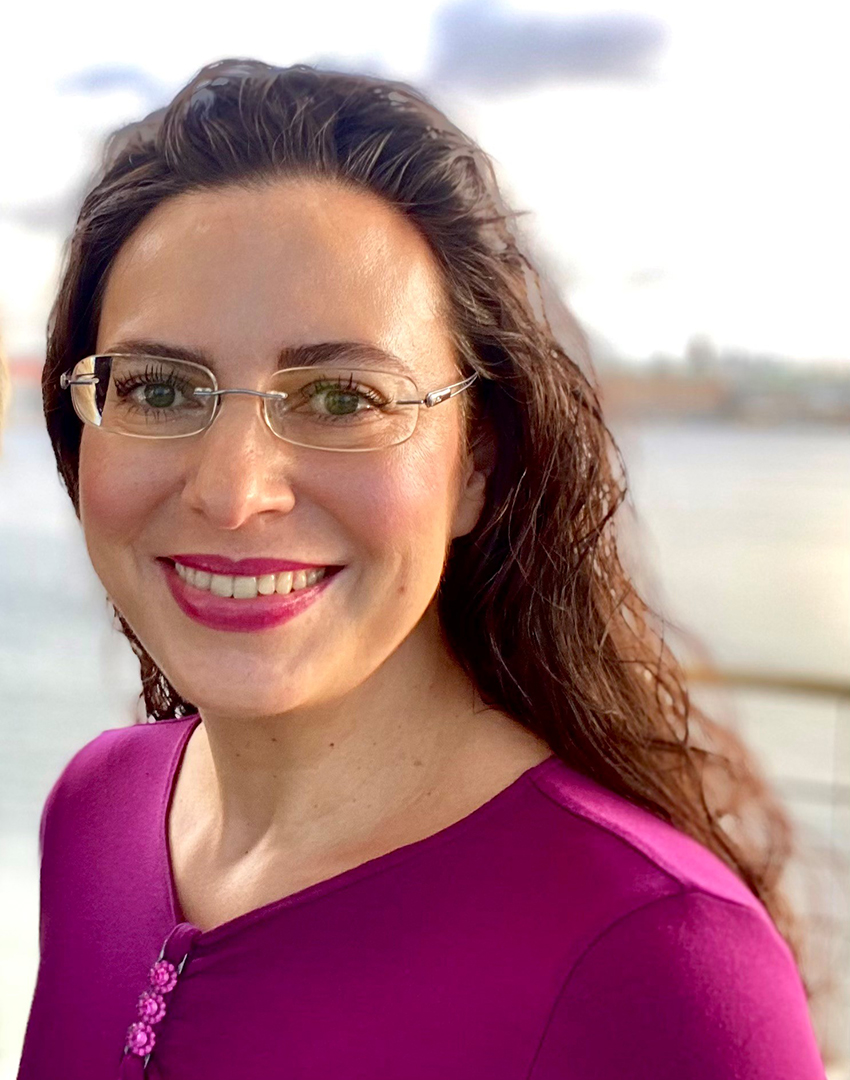 ANELIA KADIEVA JONSSON
Compere at Tommie Haglund Festival
Anelia Kadieva Jonsson is a trained opera director and has worked with over 50 opera productions at many of the leading opera houses in Europe and Sweden. In 2016, she broke through as a librettist for the family opera Snödrottningen, which became a huge audience and critical success and has been performed at Malmö Opera, Theater Vorpommern in Stralsund and most recently at the Royal Opera in Stockholm. Speaking six languages, she has also acted as a translator and interpreter. Nowadays you can also hear her as a presenter in "Klassisk förmiddag" at Sveriges Radio P2.