THE COMPOSER TOMMIE HAGLUND
Here is a sample of Tommie Haglund's music.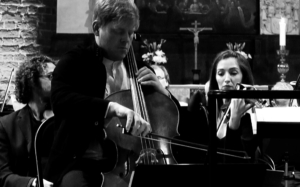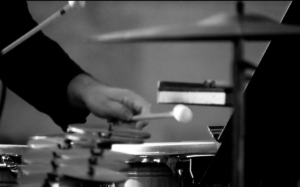 FLAMINIS AURA
The cello concerto Flaminis Aura is music which "moves forward with a continual melodic presence". This quote is from the jury's motivation for the Christ Johnson Prize which Tommie Haglund achieved in 2014. Flaminis Aura was composed as early as 2002 during a particularly painful and threatening period of severe illness. The title refers to a Latin expression for a Christian ritual condition just before a religious revelation. The music explores both our innermost emotions and the vastness of the cosmos – indeed toward the end of the concerto the soloist performs with recorded sounds from NASA played through loudspeakers.
Students from the film department of Sturegymnasiet documented the Tommie Haglund Festival 2018. This through an OB production of two concerts. This is part 2, Flaminis Aura. It was filmed at St. Nikolai Church in Halmstad in October 2018.
SOME OF TOMMIE HAGLUND´S MOST KNOWN TITLES
Symphony
La Rosa Profunda
Soprano and Orchestra 2016
Hymns of the Night
Violin concert 2005
Dedicated to violinist Elizabeth Pitcairn, Helsingborg´s Symphony Orchestra
In Regno degli Spiriti
Chamber music, String Quartet 2001